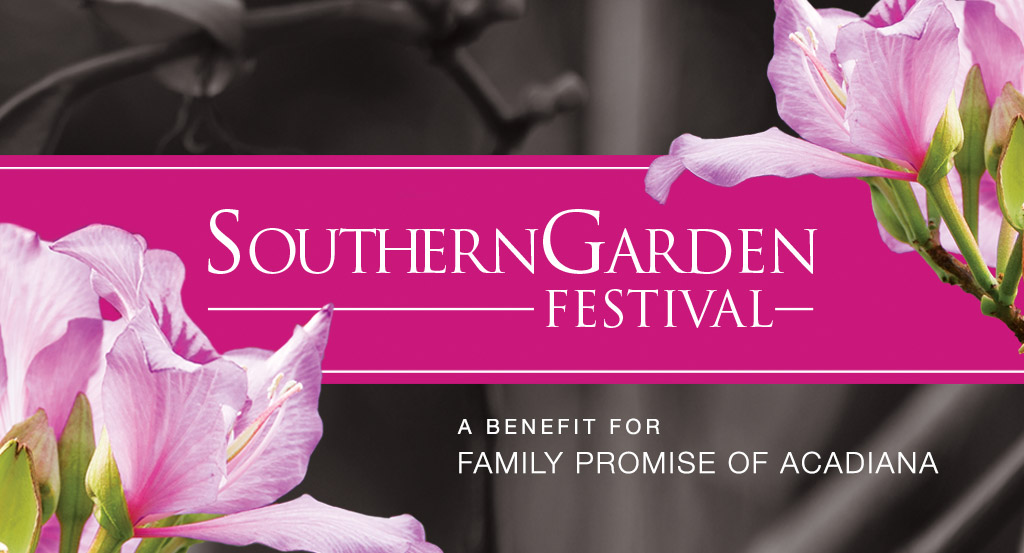 12th Annual Southern Garden Festival
April 20-21, 2018
3502 E. Simcoe | Harold & Sarah Schoeffler Gardens (near Oakbourne Country Club)
Join us in the gardens for dinner & dancing on Friday night, followed by Saturday's full slate of outdoor activities. All proceeds benefit the local homeless families served by Family Promise of Acadiana.
Friday, April 20, 2018, 6–8 p.m., Dining & Dancing Under the Stars
$75/person, $100/couple, or $400 for table of 8; includes entry to Saturday activities. Reserve your seats now with our secure online ticket reservation system, or you may call 337-233-3447 for reservations and additional information.
Featuring special guest Karen Olson, national founder of Family Promise.
Hear the story of how she created this national program to help homeless families.
Enjoy a delicious buffet meal, featuring locally-sourced ingredients, served with wine and water.
Live music and dancing; artist demonstration.
Silent auction with great items up for bid. Cash, credit cards and debit cards accepted.
Saturday, April 21, 2018, 9 a.m.–5 p.m., Southern Garden Festival
$10/person at the Garden Gate. Children under 12 free. Enjoy a variety of activities for all ages in these beautiful riverside gardens. 
Artists, garden tours, live music in the gazebo, bayou boat tours, Master Gardener presentations, educational exhibits, garden fairies, refreshments in the Garden Room, children's scavenger hunt and more.
Participating Vendors & Exhibitors
• Acadian Native Plant Project
• Schoolhouse Reptiles
• Racing Pigeons
• Bayou Vermilion Preservation Association
• Project Front Yard
• LCG Recycling
Many thanks to our 2018 Sponsors!
Presenting Sponsor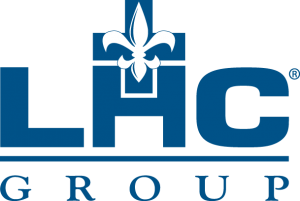 Oak Sponsors
Prejean Creative
Cypress Sponsors
All Seasons Nursery
The Chip & Joanne Little Family
Thibodaux Hebert Deshotels Leblanc, CPAs
Darnall, Sikes, Gardes & Frederick, CPAs
Registration Forms
Vendor Form: online application and download the PDF.

Musician Form: online application or download the PDF.
Informational/Educational Exhibitor Form: online application or download the PDF.
Scenes from the Garden
View our photo gallery for scenes from the garden during previous festivals. Thank you and we look forward to seeing you in the garden!
Please check back regularly for the latest details on Saturday's schedule.