#GivingTuesday, November 28, 2017
A Global Giving Movement
Donations of books for children and youth may be dropped off at The HUT, Nov. 28, 9 a.m.-5:30 p.m.
#GivingTuesday is an opportunity to include charitable giving in your holiday gift plans. In it's sixth year, this movement is celebrated on the Tuesday following Thanksgiving, when the holiday shopping season kicks into high gear. Focusing on giving with a purpose, donors are encouraged to share the message of giving via social media.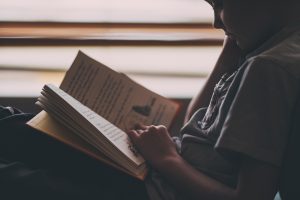 Family Promise of Acadiana has gratefully participated in #GivingTuesday for the past several years. This year, we're requesting donations of books for children of all ages, from babies through teenagers. Storybooks, picture books, coloring books and crayons, and educational activity books will make wonderful gifts for the youngsters in our program and will be greatly appreciated! No paints or markers, please.
We will have a convenient drive-through dropoff location at The HUT, 105 Leonie St., Lafayette, behind Lafayette Music Store. Please consider donating a book and share with your friends on social media. Tag Family Promise and use the hashtag #GivingTuesday. Thank you for your support!